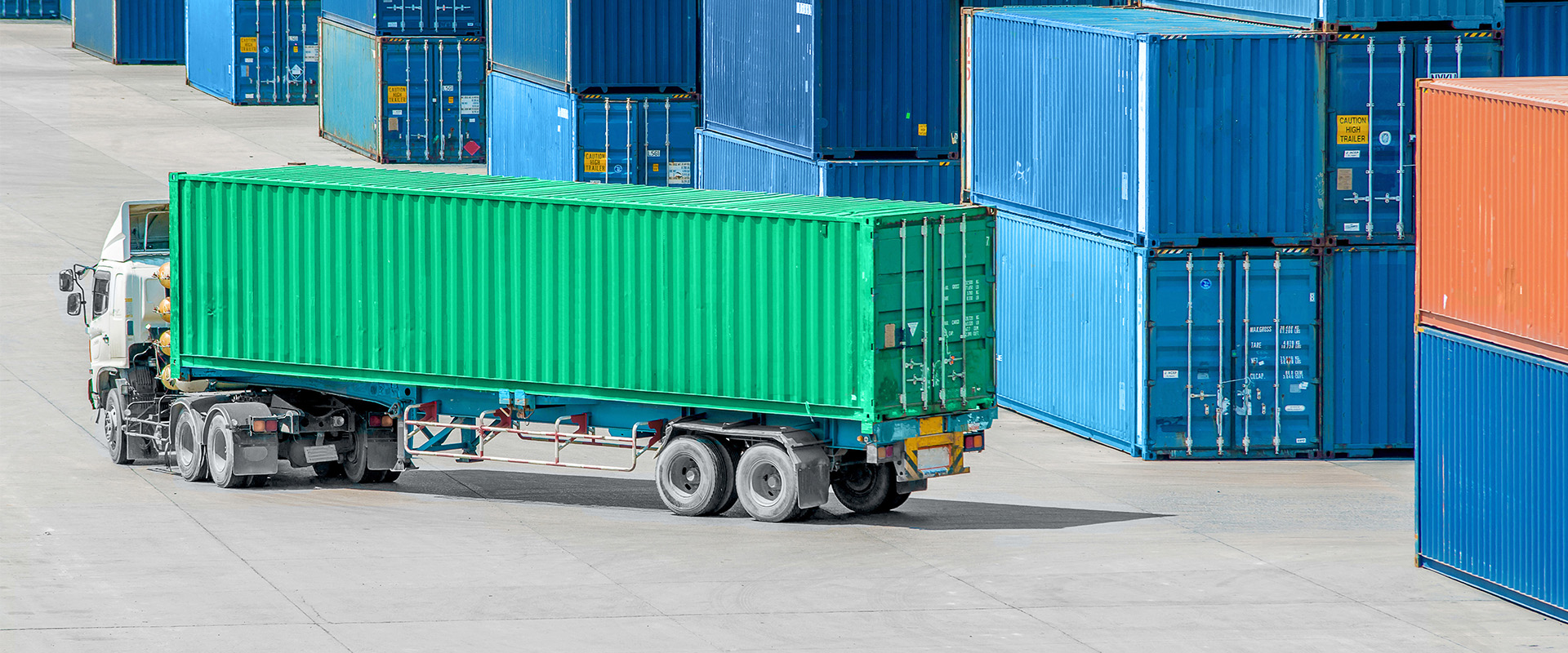 Drayage is a necessary part of the shipping process for a majority of intermodal loads, and streamlining your drayage transport could significantly improve your business operations.
We spoke with Ryan Transportation's Senior Business Development Manager, Nathan Watson, to answer some of the most popular questions about drayage.
How has the current market volatility affected drayage?
As a shipper, you're likely very familiar with the chaos the market has experienced over the last couple years. High rates, high demand, resource shortages and severe weather events have led to increased unpredictability.
Part of the problem is the estimated shortage of over 80,000 truck drivers and the chassis shortage. The lack of necessary drivers and machinery to provide drayage services has led to a buildup of containers at ports and rail yards, port congestion and delays, and worsening rate hikes.
As of September 2021, drayage rates rose 6% over August 2021 rates, and 32% over September 2020. Unfortunately, the future is not looking any brighter. Industry forecasts have predicted drayage rates to rise between 10-15% across the nation in the upcoming months with the peak holiday season approaching.
What can be done to mitigate the impact of drayage volatility?
Information and transparency are crucial to decreasing the impact of current market volatility, especially for drayage services. Risk and impact can be mitigated by knowing the state of your freight at all times and planning ahead as much as possible. Much of the impact on a shipper's business can be lessened by working with a reliable TMS provider who has a network of trusted carriers, and can provide dedicated time and resources to tracking, monitoring and delivering your freight.
What should shippers keep in mind about drayage?
The number one thing shippers should remember when looking at drayage services are the variable accessorial costs that can occur. While over-the-road trucking costs can easily be calculated at the time of shipping (such as Linehaul Rate + Fuel Surcharge = Total Rate), drayage services have additional charges on top of the actual transportation cost. 
Once a container is delivered to the port, the customer only has a certain number of "free days" to pick the container up. After that, the container will go into detention/demurrage status and be charged a daily fee. These fees must be paid for prior to the container being released for pick up. Additionally, once the container is picked up from the port, the customer has a certain number of free days to deliver the goods and return the empty container to the port.  
If you exceed the allotted number of free days, the customer will be charged per diem (per day) for each additional day.  In addition to these charges assessed by the port for the storage and usage of the container, there are also variable charges that will be applied by the drayage carrier, such as:
Pre-Pull Fee: If the carrier picks up the container from the port or railyard but it doesn't get loaded or delivered the same day. In this case, typically the carrier will store it in their yard, so the shipper doesn't have to pay detention fees.
Chassis Rental Fee: The cost of using the chassis each day.
Storage Fee: When a shipment must be held at an off-site location due to a Customs hold, a delay in pickup or pre-pull.
Port Congestion Surcharge (PCS): Incurred due to delays at the port causing long wait times and additional fuel or maintenance costs.
Overweight Fee: Based on cargo or containers that are deemed overweight and will require additional permits.
Detention: When a driver is delayed for longer than the allotted amount of free time
How should shippers choose drayage providers?
There are a few things shippers should take into consideration when weighing their drayage options. Looking at all aspects of the process will help set shippers up for success on each delivery.
The ideal drayage provider will:
Hire drivers that are rated by the FMCSA, possess valid TWIC cards and have clean driving records.
Dedicate themselves to providing excellent customer service with a focus on clear and timely communication, accurate billing, on-time deliveries and exception notification.
Have extensive local market knowledge and established relationships with other industry stakeholders.
By prioritizing drayage providers with these three characteristics, you can increase your cost competitiveness and service levels while expanding your equipment capacity availability.
The Ryan Transportation Difference
Ryan Transportation has 20 years of experience providing drayage services. With deep, long-standing relationships at every port and rail yard in America, we understand the critical inner workings of local operations and can tap into capacity unavailable to our competition to provide the needed equipment and on-time delivery. We are dedicated to mitigating liability risk, providing competitive market pricing and unmatched service levels.
 
Contact us today to learn more about how Ryan Transportation can improve your operations with streamlined drayage services.