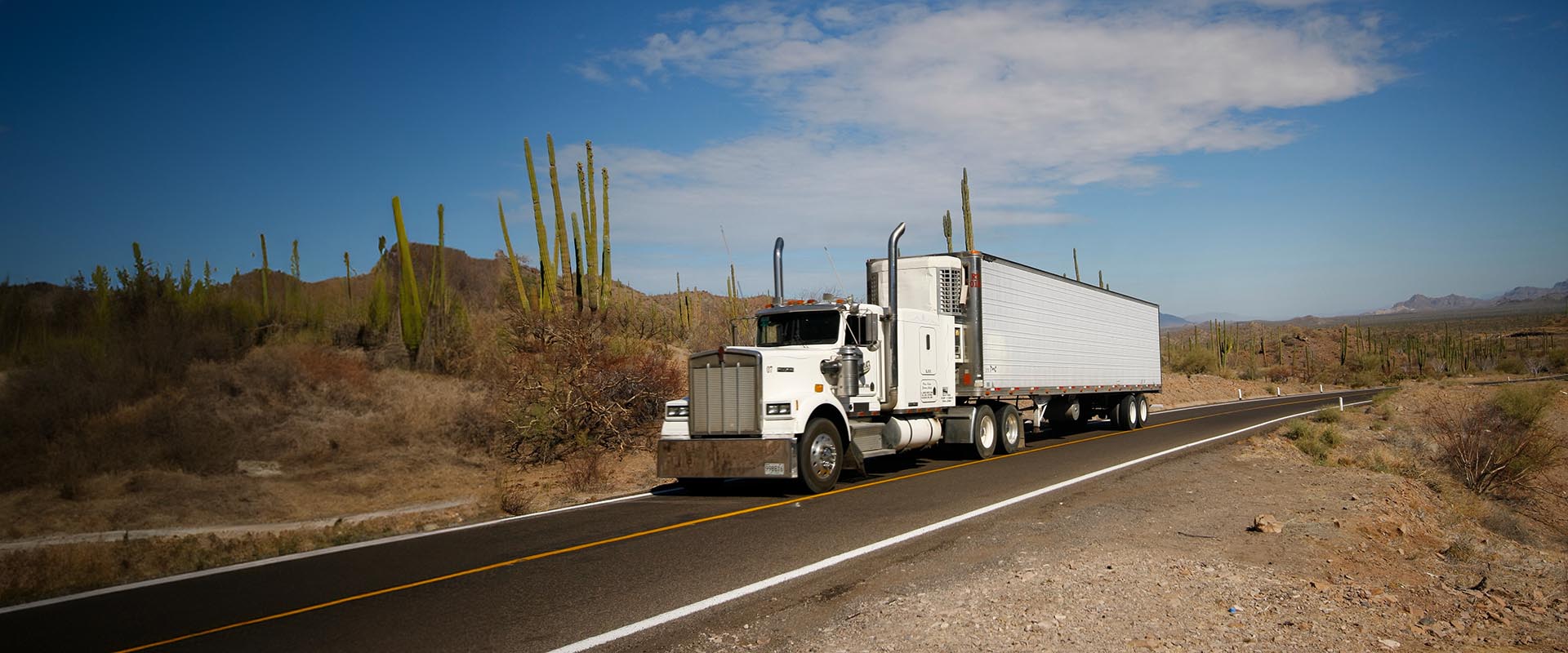 Working with a company that specializes in cross-border logistics and transportation can open a new world of opportunities for shipping businesses. Cross-border logistics gives organizations the ability to diversify their supply chain, expand their reach and access new markets and customers, among many other additional benefits.
Cross-border transportation also comes with its share of distinct challenges that shippers will need to prepare for. International trade is becoming increasingly complex as industries and transportation evolve, and it can be difficult to manage all of the different laws, customs regulations and documentation requirements associated with cross-border trade between the U.S. and Mexico.
That's where working with an experienced 3PL like Ryan Transportation can prove incredibly beneficial. Our dedicated cross-border logistics team simplifies the process and ensures that your freight reaches its destination in a manner that is both efficient and compliant with international regulations. Read on below to learn how.
Why ship goods between Mexico and the U.S.?
Since the establishment of NAFTA in 1994, Mexico has been one of the United States' closest trading partners. In fact, with millions of trucks crossing the border each year, and over $324 billion in exports in 2022, Mexico is the second largest trading partner the U.S. has.
The U.S. and Mexico also have a well-developed supply chain and close economic, cultural and societal ties due to their proximity. That proximity also provides a distinct advantage in terms of saving time and costs when compared to shipping overseas. Add in a diverse market with over 120 million citizens, as well as the world's 14th-largest GDP, and there are a number of surface-level reasons to consider shipping goods to and from Mexico.
Go beyond the surface and you'll see even more opportunities. Mexican buyers and sellers heavily emphasize the relationship-building aspect of doing business with their clients. Establishing connections with local partners allows companies to gain access to their expertise, which helps shippers reduce risk and improve their capabilities in an unfamiliar market. Building those connections, or working with a company that already has them, can open the door for beneficial strategic partnerships. 
When done correctly, emphasizing cross-border logistics and transportation can provide excellent opportunities to expand into new markets.
Customs regulations and documentation requirements
Remaining compliant with customs is often the biggest challenge that shippers and importers face with cross-border transportation. Mexico, like the United States, has strict rules and regulations for both importers and exporters to ensure both security and fair trade. Before entering the country, it's required that shippers and importers pay all duties and taxes in full and know which items they can and cannot export.
There are also several documents that companies will need to complete and present in order to successfully transport goods across the border. Just one mistake, whether it's missing a document or forgetting to pay tariffs in advance, can cause significant delays.
In fact, the lack of documentation is one of the most common mistakes that exporters make on both sides of the border. There are a few crucial documents that every shipment will require, but additional documentation may be required depending on the goods being transported. 
Required documents for shipping U.S. goods to and from Mexico:
Bill of Lading - Also called the Carta Porte in Mexico, the exporter is required to fill out this document and submit in English or Spanish. This will give both the driver and carrier the necessary details required to process the shipment and invoice correctly.
Commercial Invoice - Filled out by the exporter and should contain the complete business addresses of the seller and buyer, the tax ID number of the seller and the RFC number of the buyer. The RFC, which stands for Registro Federal de Contribuyentes, is the Mexican tax ID number. Additionally, though they are not mandatory, shippers may include any Incoterms agreed upon with the customer as part of their commercial invoice.
Certificate of Origin - A Certificate of Origin ensures that all goods being exported by the shipper qualify as an originating good from that country. In this case, the document must verify that all shipped items were completely obtained, produced, manufactured or processed in a particular country.
Packing List - A packing list helps U.S. and Mexican customs brokers with their inspection process. The shipper's packing list should clearly detail each and every item included in a package, case or pallet within the shipment. This can be filled out in either English or Spanish and cannot include numbers or product codes.
Pedimento Aduanal (if exporting) - A tax receipt that shows that all required taxes have been paid to Mexican authorities in order for goods to enter the country.
Customs Declaration Form (Pedimento de Importación) - Required document that importers and exporters must sign for all commercial crossings into Mexico or the U.S.
All freight being carried to both the U.S. and Mexico is subject to inspection by authorities. Failing to provide these and other required documents, or filling them out incorrectly, can lead not only to delays, but can also result in storage charges, equipment detention or an outright refusal to import your goods. 
Benefits of partnering with Ryan Transportation
Partnering with an experienced 3PL like Ryan Transportation can help shipping managers and supply chain executives drastically simplify the process. Some benefits of working with our team include:
End-to-End Service
The Ryan Transportation team is capable of handling all the complexities that come with cross-border logistics and transportation. We'll be with you from the initial planning stages all the way through the final delivery, providing you with greater peace of mind.
Supply Chain Optimization
Working with a single 3PL like Ryan Transportation allows shippers to improve efficiency, increase their supply chain visibility and reduce costs. Our expertise, along with our industry-leading transportation management software (TMS), can provide real-time shipment tracking while helping to eliminate several of the most common challenges associated with cross-border transportation.
Expertise & Relationships
Through over 35 years of experience providing proven solutions to our customers, we've built numerous connections with experts across the U.S. and Mexico. Because of these relationships, we're capable of providing localized support and insights for cross-border operations. This can include everything from working with customs brokers to ensure compliance to initiating new strategic partnership opportunities.
Extensive Carrier Network
Partnering with Ryan Transportation gives shippers access to an extensive network of carriers dedicated to their success. Offering both through-trailer and transloading services, our modes of cross-border transportation include dry van, flatbed and heavy haul.
Simplify your cross-border logistics today!
Ryan Transportation has the experience, expertise and technology to help shippers expand their reach while reducing the hassle that comes with cross-border transportation.
Contact us to see the difference that an industry-leading 3PL can make for your company.