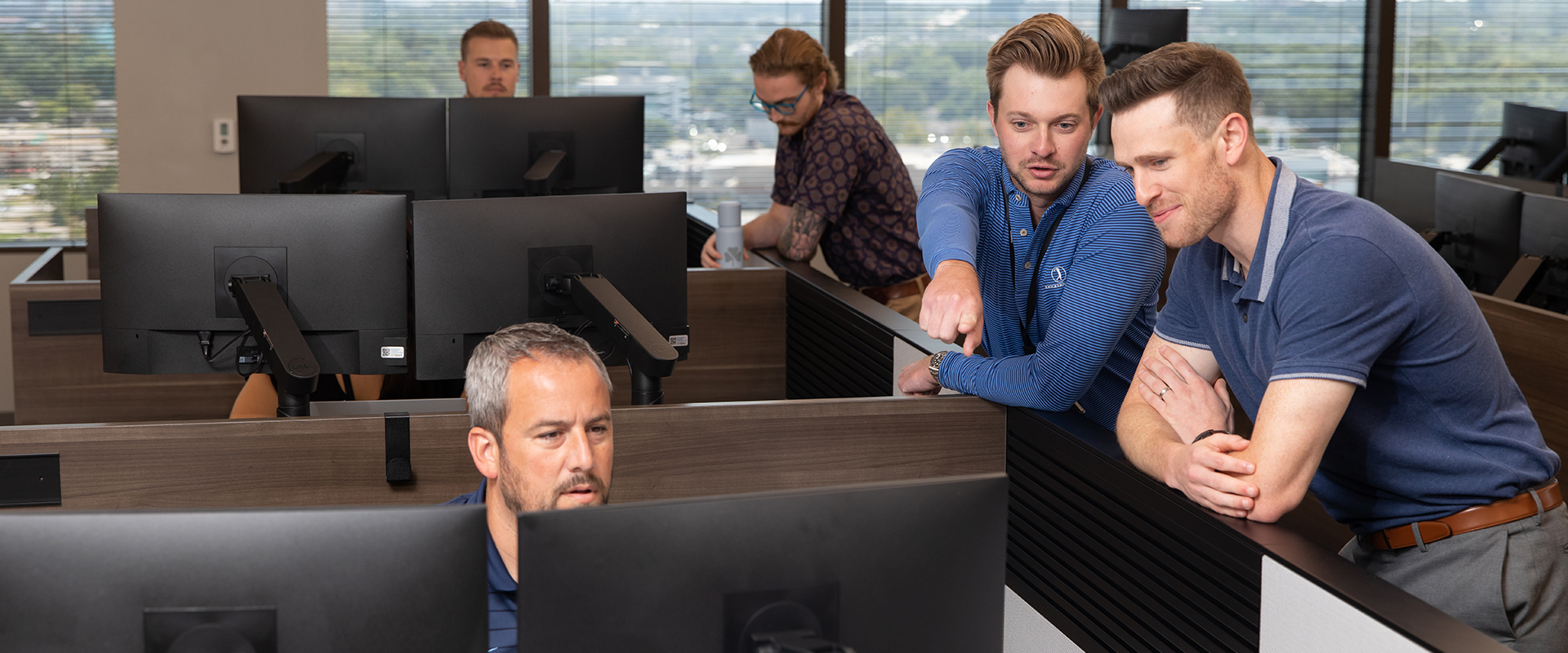 With over 35 years of experience serving the shipping and trucking industries, we offer extensive industry expertise. Each month we evaluate multiple resources and provide a recap on current state, trends and what to watch for. See below for this month's industry update. 
U.S. ISM Manufacturing PMI
The ISM Manufacturing PMI® for August registered 50.9 percent, 1.9 percentage points below August.
Economic activity in the manufacturing sector grew in September, with the overall economy achieving its 28th consecutive month of growth. However, this is the index's lowest reading since June 2020 (51.3 percent). New orders and employment both returned to contraction territory after spending a single month in expansion. Production continues to be the primary driver for growth having been the only key index to register higher in September than August.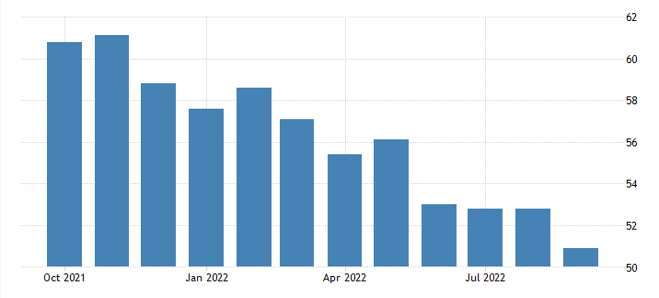 Source: Institute for Supply Management
Industry View - September Key Figures (y/y)
DAT Spot Rates: -10.8% (including fuel)
Fuel Prices: +47.5%
ACT Class 8 Preliminary Orders: +96.5%
ATA NSTA Truck Tonnage: +9.0%
Cass Freight Expenditures: +20.4%
Cass Freight Shipments: +6.6%
Dry Van
Industry Overview 
Van spot rates ex. fuel decreased -25.5% y/y and the van load-to-truck ratio decreased -43.9% y/y.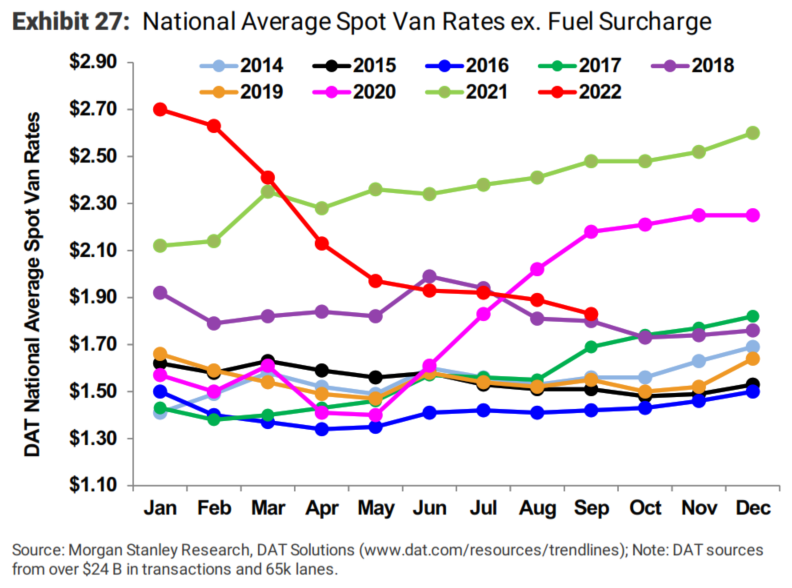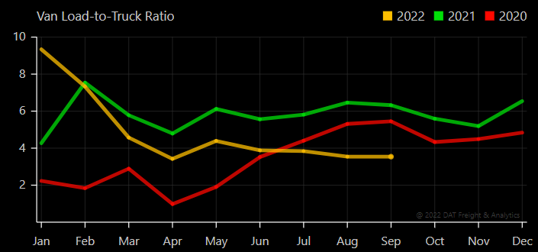 Market Conditions - Dry Van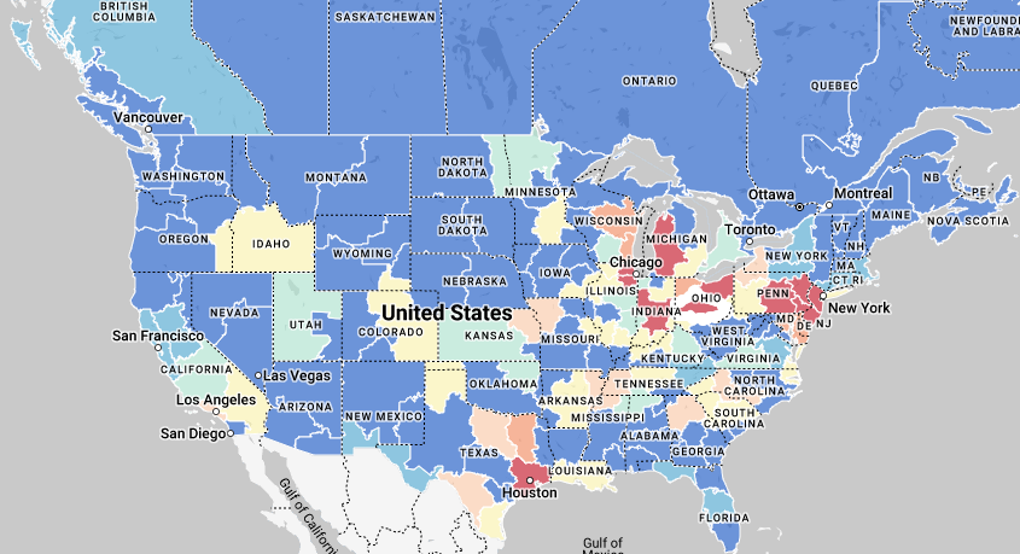 Reefer
Industry Overview
Reefer spot rates ex. fuel decreased -24.0% y/y and the reefer load-to-truck ratio decreased -53.2% y/y.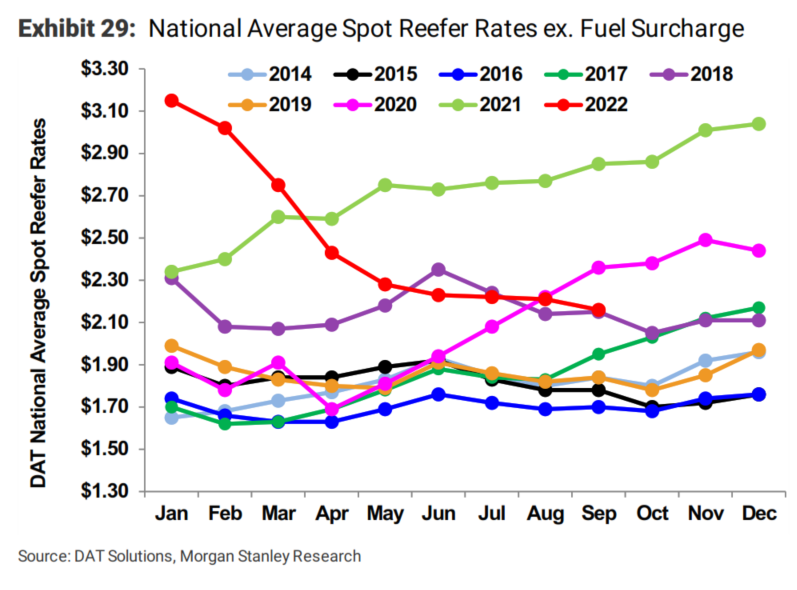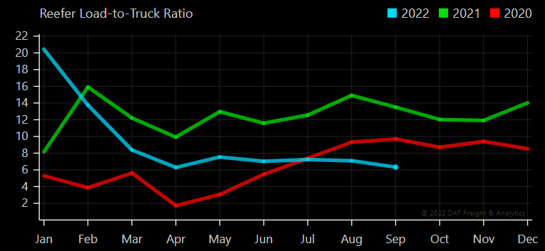 Market Conditions - Reefer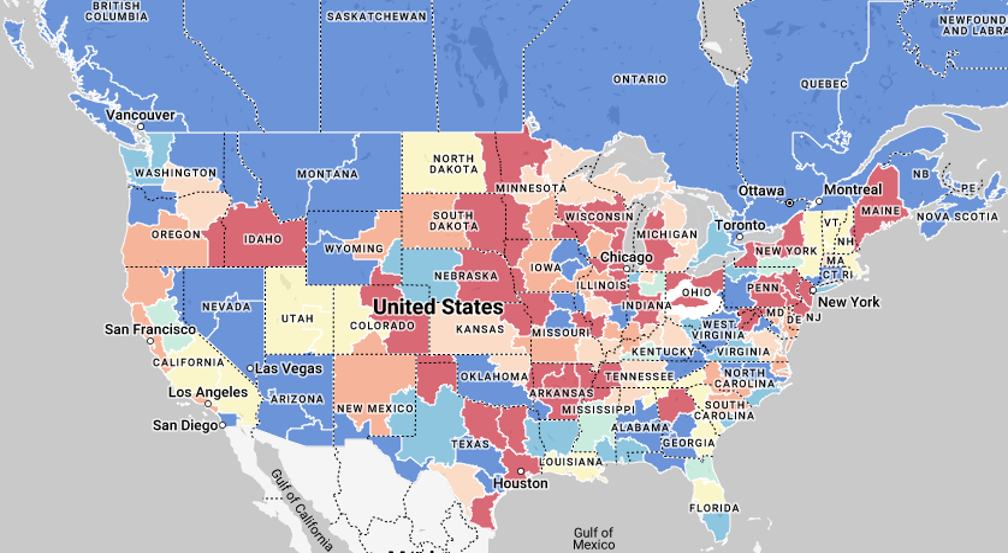 Flatbed
Industry Overview
Flatbed spot rates ex. fuel decreased -18.2% y/y and the flatbed load-to-truck ratio decreased -72.2% y/y.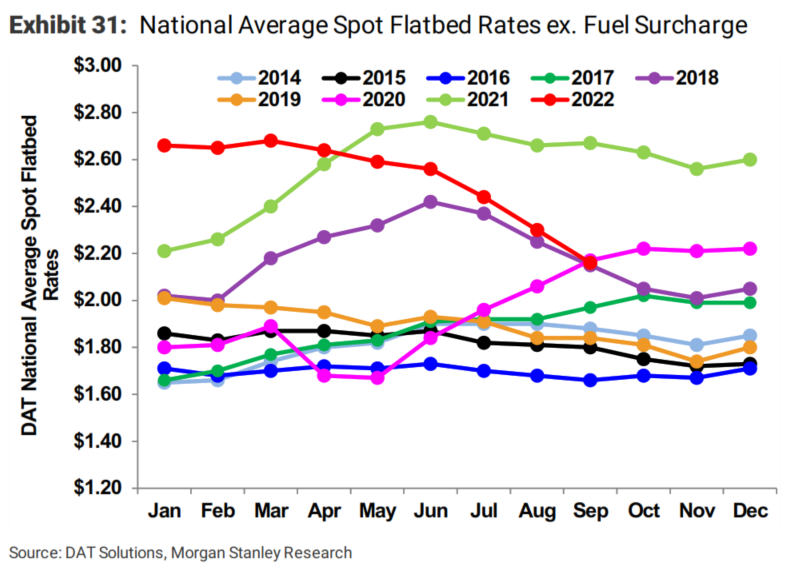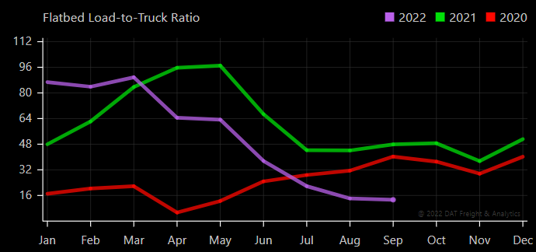 Market Conditions - Flatbed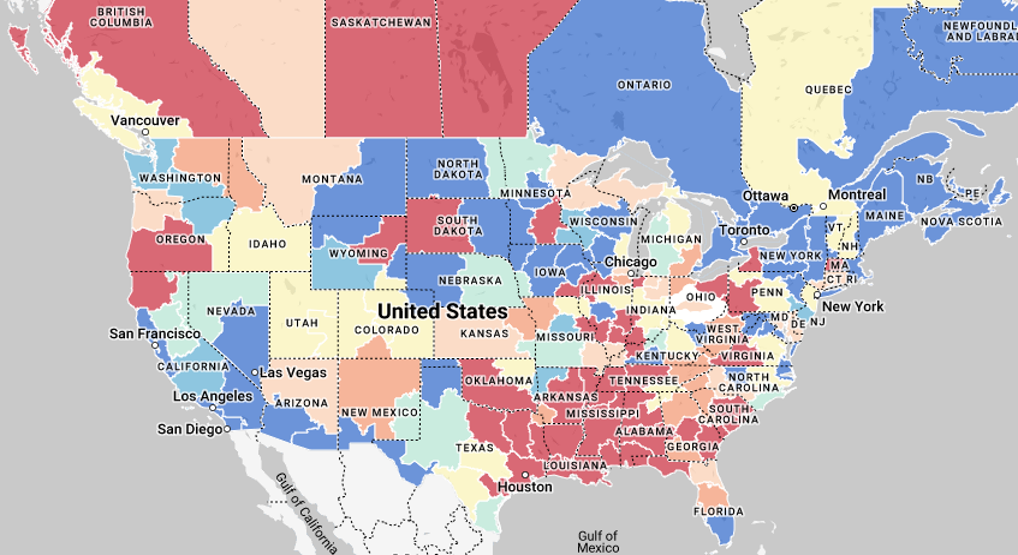 DAT Trendlines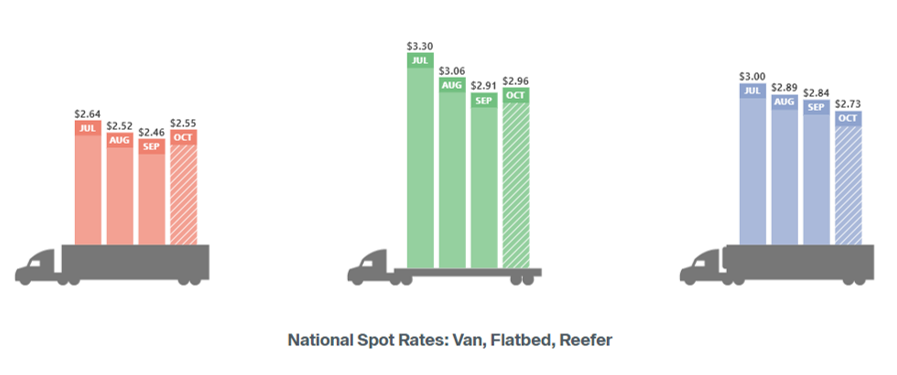 October Forecast
Hurricane Ian's landfall caused some regionalized capacity disruptions, but overall short-term impact appears minimal as demand and rates continue to decline.
Diesel prices spiked nearly $0.40/gal w/w after the news that OPEC+ would cut daily production, putting further strain on already depleted reserves.
Retail inventory levels remain in excess forcing many retailers to add major sales ahead of peak season.
Keep an eye out for:
Fuel prices 
Consumer spending
Intermodal rates/capacity: Potential for strikes have increased again after contract negotiations were rejected by major rail union.
Port/maritime activity: U.S. imports suffered the steepest volume decline in September since 2020 lockdowns.
In the News