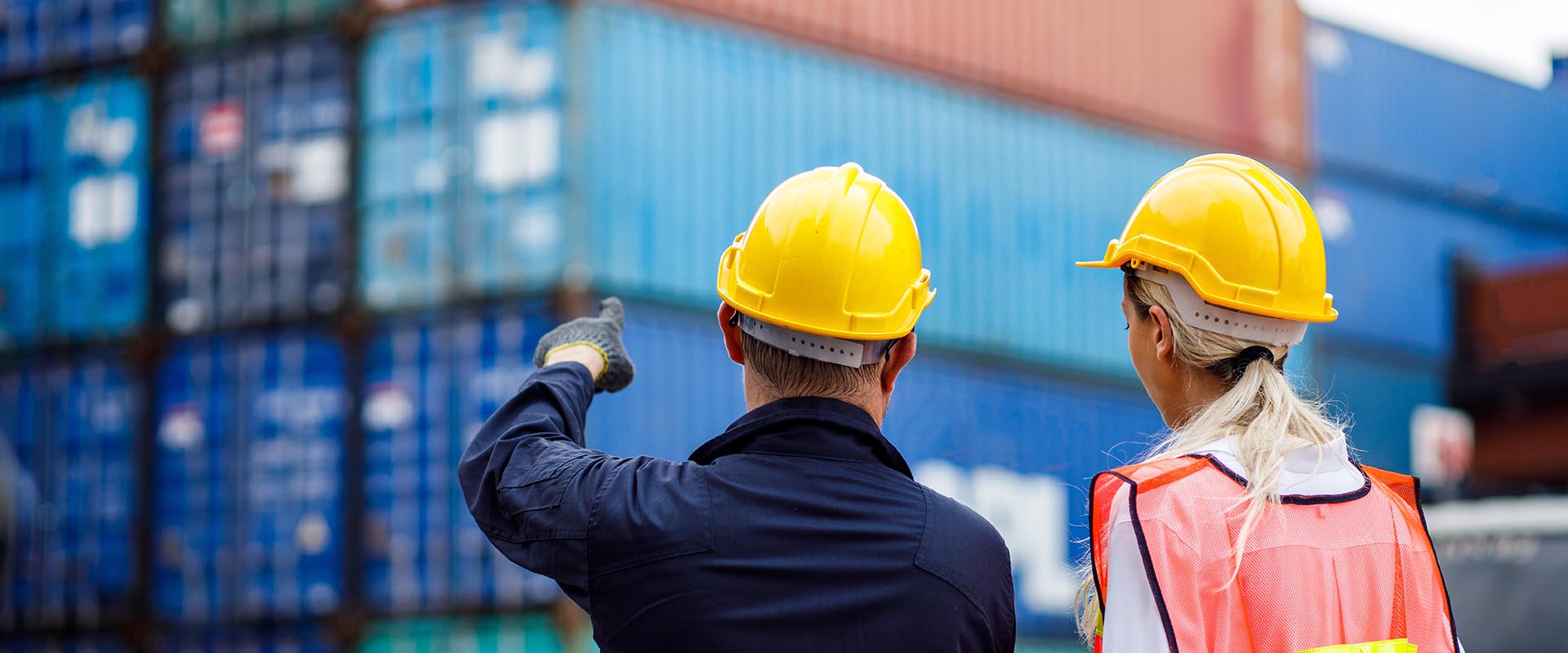 In March of this year, trade group MHI and Deloitte partnered to survey 2,000 supply chain professionals about the state of the supply chain industry. They found that 57 percent of those surveyed are having trouble hiring and retaining qualified workers. As a result, many are looking for technologies and process adjustments to reduce repetitive tasks and improve overall employee satisfaction.
Pandemic-related challenges like high absenteeism and turnover have caused significant labor shortages for the last few years. In 2021, that labor shortage caused congestion at ports as the lack of workers seriously slowed down the unloading of goods from container ships. A driver shortage caused further problems, and even though the pandemic has passed its peak, labor remains a top worry.
Not having enough employees to keep materials and products flowing smoothly has a ripple effect that can impact your entire supply chain. If the impact extends to your customers in the form of slowdowns or stockouts, your entire business faces jeopardy.
If you're struggling to find enough staff or to keep the employees you have, these tips can help you achieve more with fewer resources and give your workers more incentive to stick with you.
Optimize Your Processes
If there's one thing that hurts employee retention the most, it's stress. Unfortunately, while the supply chain has rebounded and production capacities have built back up, the labor pool has not also grown with those demands. That leaves fewer workers trying to do the same amount of work as they did when they had more help. It's a recipe for employee-retention disaster.
Giving your supply chain processes a careful audit and spotting areas to streamline, automate and simplify makes a huge difference to your teams. Look for repetitive manual tasks, inefficient technology (like software systems that don't "speak" to each other properly) and other trouble spots that make an employee's job harder or more stressful.
Automation and AI are sensitive topics when it comes to labor. However, when you're struggling with keeping products flowing due to ongoing labor shortages, these technologies can serve as crucial tools. By making the job easier and less tedious, you can help a smaller team get their work done more efficiently. Not only that, but adding innovative technology makes the job more attractive to prospective employees.
Treat Employees Like Partners
Employees who feel like a valued part of the business tend to be more satisfied with their jobs and stick around longer. There are several paths to mitigating labor shortages by making your employees feel heard and valued, which can include:
Establishing an open-door policy so employees feel comfortable coming to you with their challenges, concerns and suggestions for improvement. No one knows their jobs better than the people doing them every day, so pay attention to the challenges they face and their proposed solutions.
Providing professional development and career advancement opportunities. No one likes to feel like they're in a dead-end job. Offering cross-training and potential promotions helps keep employees engaged, and learning new tasks and duties can help prevent boredom in the workplace.
Promoting better communication between employees and management. Employees who feel heard are far less likely to look for new jobs. And developing a reputation for a company culture of open communication and employee input can make you far more attractive to new candidates.
Talk to Your Employees – Even as They Leave
Understanding why employees stay or leave your company is essential to making the improvements that will mitigate labor shortages and other woes. If you've implemented the above suggestions, you should have a good idea of what your staff thinks of their jobs. However, using tools like exit interviews and employee surveys can give you a clearer, more complete picture.
 Exit interviews, tracked by position, department and manager, tell you why employees are leaving. If you see a trend here, such as more employee turnover in one department, you know where to focus your efforts (such as interviewing remaining employees in that department to uncover their biggest challenges and complaints).
Further, you shouldn't leave these insights exclusively to the employees who leave you. Conducting periodic surveys of your workforce can help you spot potential causes of turnover and fix them before you lose more employees. Taking action on information gathered from surveys shows staff that you care about their perspective and further builds a positive reputation for company culture that helps you land more talent.
As the market gets more competitive, having the right talent on your team will be even more critical. Fostering a more collaborative work environment and taking steps to improve employee satisfaction can help you meet ever-tightening production deadlines while reducing worker turnover.
Looking for a Transportation Partner?
When you work with Ryan Transportation, we become an extension of your transportation team. Our services and technology will help you centralize your data, spot inefficiencies in your supply chain and get your shipments where they need to be on time, every time. Reach out to Ryan Transportation today!