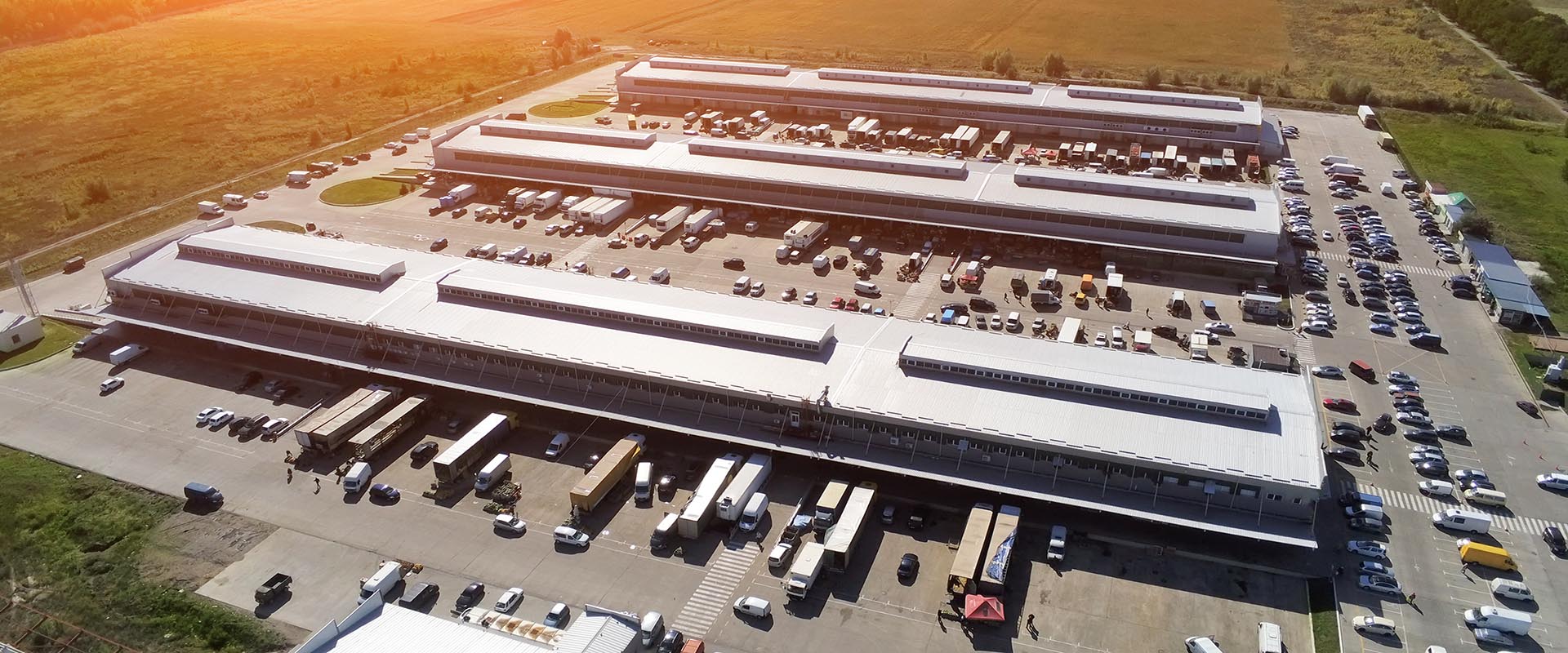 If you're a shipper, you're likely always looking for new ways to improve your procurement efforts. The most efficient way to impact your bottom line is by decreasing the cost of transporting your goods. With an incredibly volatile market, freight rates are inconsistent and impossible to predict, which means controlling the cost of transportation is especially important. There are four main ways you can mitigate transportation costs across the board.
Ways to Reduce Transportation Costs
Monitor Lead Time

Shorten Your Bid Cycles

Build Relationships

Use a TMS
Monitor Lead Time
Lead time in transportation plays a large part in establishing final hauling rates. For example, if you need a load hauled and notify the carrier the same day, they will ask for a higher rate due to short notice. Whereas, if you have a regular freight lane that needs hauled consistently and work out a deal with a carrier offering advanced lead time, they may be willing to negotiate a lower rate knowing they have consistent load security. By planning ahead and establishing larger lead times on loads, you can save yourself money and the stress of finding carriers at the last minute.
Shorten Your Bid Cycles
In an increasingly volatile freight market, the traditional bid cycle is becoming less appealing as supply and demand levels grow further apart. Using shorter bid cycles can lessen your exposure to market extremes and allow you to realign your freight more frequently than traditional bid cycles. If you're not sure when to run your bid cycle, it's best to avoid your busiest times, regardless of whatever the market may be doing.
These shorter bid cycles, or mini-bids, also give you the flexibility to re-evaluate your carrier base to ensure service levels stay high and rates remain fluid based on the seasonal or market conditions. Maintaining transparent partnerships with freight partners is an important part of migrating to mini-bids; your partners will help you stay up-to-date on market changes so you can avoid over- or under-paying. The give-and-take of a strong freight partnership allows you to weather tough markets and capitalize on the good markets. 
Ultimately, running shorter bid cycles leads to a reduced transportation cost at the end of the year because of the increased flexibility and oversight. But to make the most of your mini-bids, you'll need to focus on establishing strong relationships with industry partners.
Build Relationships
Arguably the most important method, establishing and maintaining close, working relationships with both brokers and carriers is essential for optimizing cost reduction efforts. Through genuine, meaningful relationships you can offer give-and-take negotiations with your brokers and carriers.
For example, if you have a great relationship with a carrier, they'll be more inclined to take better care of you and your freight since they know the freight will continue to be available to them. In this scenario, if either you or the carrier need a favor, the other is more willing to provide it knowing the roles may be reversed one day.
Building relationships with freight brokers is even more important than with direct carriers. The broker is an important key to reducing costs, operating as the connecting piece of the logistics puzzle. Brokers have larger resources and more leverage with a wide network of carriers with whom they have already established relationships. Not only can a great relationship with a broker offer you cost savings on freight rates and overhead, it can also guarantee the carrier hauling your freight is reliable and the right fit for your load. By establishing relationships with brokers who want the best for your business, you are likely to see a decrease in the costs associated with transporting your goods.
"We learn and understand the shipper's business and how each load affects your bottom line. We build relationships with our carriers, too, and know how to pair the correct carrier with each load." – Brittian Moore, Ryan Transportation
Use a TMS
If you're struggling with day-to-day business operations, using a transportation management system (TMS) could greatly reduce your costs and improve your operational efficiencies. TMS can be customizable from just basic shipping technology, all the way up to fully outsourced logistics management.
TMS Case Study: Ryan Transportation is the exclusive provider of transportation services for a multi-billion-dollar global construction conglomerate. This company has experienced a savings of more than $1 million each year since partnering with Ryan Transportation's Managed Transportation solution. Since they no longer have to worry about their transportation logistics, project management, order integration, inventory management and more, they're able to focus on other aspects of growing their business.
Whether you're just wanting a comprehensive technology solution, or to completely outsource your daily operations, a TMS could save you valuable time and money.
The Ryan Transportation Difference
Delivering integrity since 1986, Ryan Transportation works with a network of more than 65,000 trusted carriers to deliver over 300,000 shipments annually. As a relationship-based service provider, we offer each of our customers a single point of contact throughout the partnership to learn and understand their business and provide them with the best customer service in the industry. Ryan Transportation is privately held and family owned, which means each employee has a vested interest in our partners.
Ryan Transportation is part of the Shamrock family of brands, which offers transportation services, finance and technology solutions to both carriers and shippers. In addition to brokering loads, many of our carriers also use our factoring services and fuel card program, making us a key business partner in their success. Because we build and maintain strong relationships with our carrier network, our shipping partners know the trucks hauling their loads are reliable and dedicated – every time.
Contact Ryan Transportation today for customized solutions that will help

 

reduce your company's transportation costs.