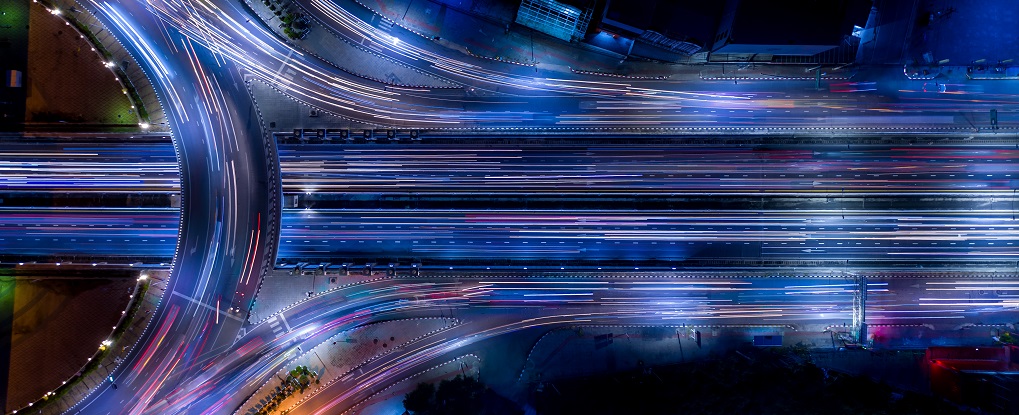 When you consider the future of trucking, it is easy to fixate on self-driving semis like the ones currently being developed by San Francisco-based Otto, a manufacturer of autonomous trucking technology. Ride-sharing company Uber Technologies acquired Otto in 2016 and has recently announced plans to launch of fleet of trucks that have autonomous functions by 2017.
The era of self-driving rigs, it would seem, is just months away from becoming a reality.
However, most experts agree it will take as long as 20 years before fully autonomous commercial trucks regularly haul loads on U.S. highways. In the meantime, manufacturers will introduce several rounds of technology that make trucks more efficient and less expensive to operate. Those changes will transform the trucking industry, placing even more emphasis on the ability of carriers and shippers to process, share and understand data.
For shippers, having a transportation partner that keeps track of new innovations in trucking can be crucial to maximizing the full benefits of the technology.
At the recent Commercial Vehicle Outlook Conference in Dallas, a panel of engineers, analysts and trucking executives discussed the future of moving goods on the nation's highways. They painted an exciting future in which trucking is more affordable--and also more complex. Here are the key areas where both shippers and carriers will see the greatest improvements:
Fuel Efficiency
Federal regulars want the big trucks and trailers of the future to reduce fuel consumption and carbon emissions by nearly a quarter from today's levels. Truck manufacturers like Peterbilt, Daimler and Volvo expect to meet these fuel efficiency standards for 2021-2027 model years without adding too much expense for carriers. Peterbilt is exploring innovations as wide-ranging as hybrid powertrains, electrified air conditioning condensers and ultra-lightweight trucks. Manufacturers continue to add aerodynamic improvements to trailers that can reduce fuel usage by as much as 8%.
Trucks that meet the new emissions requirements will be more expensive—perhaps by as much as $10,000 to $12,000 per power unit, according to government estimates. However, carriers are expected to save more money in the long-term through less fuel consumption. The National Highway Traffic Safety Administration (NHTSA) estimates it will take less than two years for buyers of a 2027 long-haul truck to recoup the investment through fuel savings.
Less fuel consumption should translate into lower load rates for shippers, but carriers may pass along the initial expense of adopting fuel-saving technology. For a shipper, the best bet is having access to an extended network of carriers, allowing the shipper to secure the most competitive rates possible.
Truck Safety
The next few years will see new technology that makes trucks significantly safer and more profitable. Innovations like collision mitigation, lane departure warnings, and factory-installed telematics systems will reduce crashes and pinpoint poor driving habits. If all tractor-trailers are outfitted with electronic stability controls (ESCs), experts say, there will be 4,659 fewer accidents and 126 fewer fatalities each year on U.S. roads.
The new systems will be expensive, but will more than pay for themselves through the reduced risk of highway collisions. On average, an injury-free accident costs the trucking industry $150,000, while a fatality accident costs more than $1 million. Collision mitigation systems alone are expected to lead to a 40% to 50% decrease in rear-end accidents, according to the NHTSA. When fully implemented, ESC systems are expected to save the industry more than $1.5 billion a year in accident-related costs.
Until trucking companies fully adopt these systems—many of which are available today—safety will remain a huge issue in the industry. The best strategy for shippers is to partner with carriers or a freight brokerage that only work with drivers who comply with safety standards and have aggressive programs to monitor safe driving habits.
Automation
Daimler Trucks North America created waves when it introduced the self-driving "Inspiration Truck" near the Hoover Dam in May 2015. However, fully autonomous trucks are not expected to become a significant portion of the trucking industry until around 2035. By that time, annual sales of autonomous heavy-duty trucks could be as many as 60,000 units, according to a study by IHS Automotive.
Automation in trucking will be a gradual process that relies on industry, government and public support. Trucking companies must accept a universal command-and-control system as well as speed limits that work for fleets, shippers and drivers. The first move toward autonomous trucks on the highways could be convoys of tractor-trailers that use Cloud-based data to "platoon" with each other. The platooning trucks would be electronically linked, allowing them to save on fuel and cut down on driver fatigue.
More Data
As trucks become more sophisticated, truck drivers will take on a more technical role as they manage the various systems that allow new trucks to operate safely and efficiently. Many experts believe the technology will make driving less stressful and more appealing to younger workers. Automation, they say, can help ease the driver shortage and turnover that has dogged the trucking industry for years.
New technology will make trucking and supply chain management smarter, but also more complex. Data analysis, software updates, and communication will become more prevalent. An intermediary like a third-party logistics company that has advanced diagnostic tools and experience with ESCs and other systems can provide significant value to shippers.
Looking for a dedicated brokerage and 3PL provider to get you through the uncertainty? Contact Ryan Transportation today!
Sources: Commercial Carrier Journal, TheTrucker.com, Fleet Owner, The Washington Post, IHS Automotive