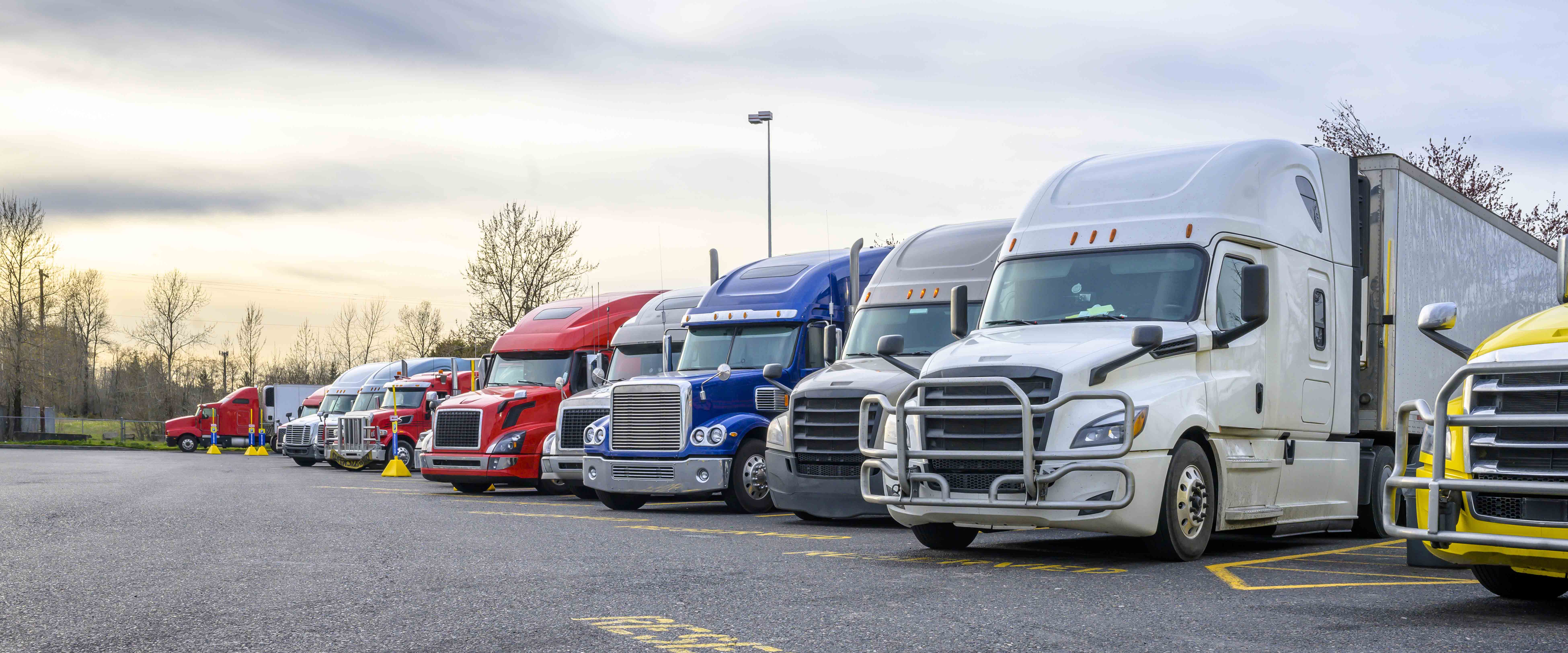 Updated March 2022
As a shipper, are you feeling the squeeze of a tight trucking market?
You're not alone.
A tumultuous economy, a growing driver shortage, pandemic-related delays and closures and new trucking regulations have combined to elevate freight rates and reduce the number of available commercial trucks.
Market conditions have fluctuated greatly each month, and even more over the last couple of years (read more in our Monthly Industry Recap). In other words, trucking companies currently have their pick of the most profitable lanes and freight loads. As a shipper, how do you make your freight appealing enough to attract bids from carriers? How do you become a "shipper of choice" for carriers that currently have plenty of options?
Here are six cost-effective strategies you can implement to help your freight stand out in today's tight market.
Be Flexible
If you can become more flexible in your pick-up and delivery times, you can create a larger pool of trucking companies available to move your freight. For many shippers, this may involve making operational changes that allow for pick-ups and deliveries during weekends. Truck drivers do not operate on a traditional work week schedule, so working with shippers and receivers that offer flexible hours allows them to move loads more quickly and efficiently.
Cut Back on Wait Times
At a time when federal regulators are strictly enforcing hours-of-service rules with electronic logging devices, the amount of time a truck driver must wait for pick-up or delivery is costlier than ever. Most drivers are not compensated for the time they spend waiting to load or unload, yet that time counts against their mandated on-duty hours.
As a shipper, there are steps you can take to minimize the amount of time drivers spend in "detention" at your facilities. This includes providing adequate truck parking, keeping your warehouse appropriately staffed and making sure your loads are ready to go at pick-up time.
Communicate Quickly and Effectively
The earlier you communicate about upcoming loads, the more likely you are to secure a truck. Industry reports have shown that, when shippers provide advance notices of 24 hours or longer on loads, they are 75% more likely to find a carrier. Communicating with carriers ahead of time about expected surges and declines in your freight volume can also help them plan and prioritize your shipments. When possible, spread your shipments out over the course of a month instead of scheduling them at the end of the month. This can help your core carriers and may even result in reduced rates.
Become Known as a Collaborator
Word gets around fast in the trucking industry about shippers and receivers that are a nightmare to work with. In today's carrier-friendly market, truckers are less likely to accept loads from companies with a reputation for being difficult.
On the other hand, carriers value shippers that are fair and consistent in their business practices, and take steps to accommodate drivers' schedules. If you approach working with your carriers as more of a long-term partnership than an adversarial relationship, you should receive better service and greater accessibility of trucks and equipment when you need them.
Check for Efficiencies
Examine your transportation and supply chain for possible cost-cutting measures. For shipments that aren't time-sensitive, are there less-expensive routes you can use? Other modes, like less-than-truckload or intermodal shipping (trucks plus rail) can often be more efficient and economical than truckload freight. Consider collaborating with other shippers through LTL "co-loads." You can coordinate route planning on extended truckload hauls with other shippers as a way to keep your transportation costs down. Trucking companies also benefit from this practice because it reduces one-way trips and cuts down on dead-head miles.
Look for Logistics Expertise
Freight brokerages or third-party logistics (3PL) companies provide many advantages at times when spot rates are rising and capacity is limited. Their connections to extensive networks of contracted carriers can lock in more competitive rates, make freight movements more efficient and ensure better access to trucks. Many 3PLs also offer fully managed transportation solutions—a blend of expertise and Transportation Management Software that gives shippers greater visibility to their supply changes and transportation costs.
If your company is getting squeezed by the capacity crunch, customer demands and a limited number of carrier relationships, enlisting the help of a brokerage or 3PL could be the way to go. As a trusted and dedicated 3PL, Ryan Transportation is ready to help you through even the toughest markets.