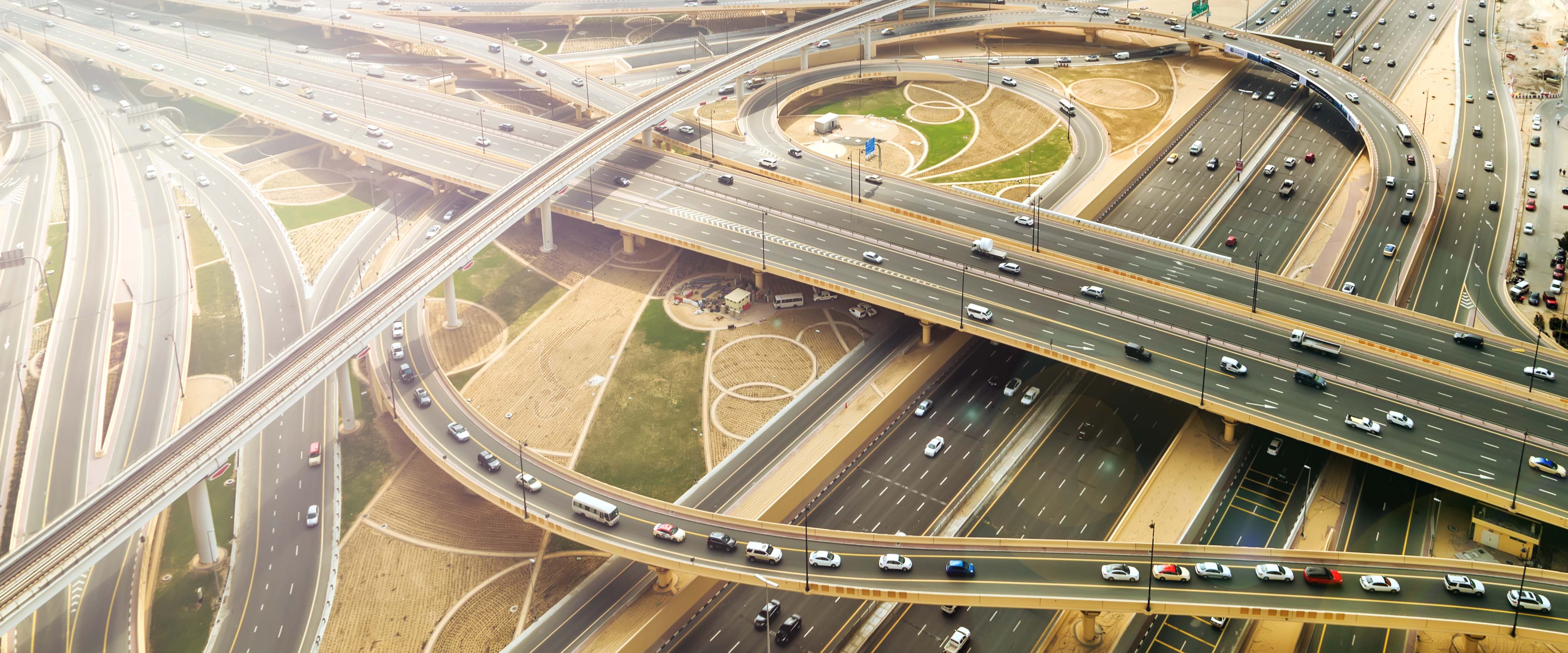 Updated March 2022
Many construction companies and building material manufacturers are not content with how equipment and materials are shipped to their warehouses, jobsites, or laydown yards. Several factors have made the efficient movement of project materials more challenging than ever. The right trucks and equipment are hard to find—an estimated shortage of over 80,000 drivers nationwide has caused a capacity gap in trucking. Safety and risk are growing concerns—the number of large trucks involved in property damage and fatal crashes has increased significantly since 2010.
Additionally, the impending infrastructure spending bill could cause additional demand and supply discrepancies. Finally, the logistical complexity of many projects can complicate communication among contractors, suppliers and trucking companies. As a result, deliveries arrive late, deadlines are missed and the profitability of a project is compromised.
Construction companies can tackle these challenges by having a carefully scripted construction logistics plan. In fact, a centralized, coordinated approach to transportation can contribute to the profitability of a construction project. Doing it right, however, requires a solid understanding of freight logistics and the unique, complex requirements of each construction project.
Here are four key elements of a construction logistics plan that can contribute to the success of your jobsite.
Scheduling
A successful construction project relies on the timely delivery of materials and products to the work site. Selecting the right carriers and communicating deadlines are only part of this process. To ensure reliable transportation throughout a project, construction companies and manufacturers must understand logistics, oversee pre-planning and remain in constant contact with carriers. Because contractors and manufacturers ultimately take the blame if orders are wrong or work is delayed, they need to have an active role in managing the movement of freight.
Here is an example: your construction company has a commercial project that requires transporting a large crane from Dallas to a work site in Kansas City. Moving the crane requires breaking it down into several shipments utilizing low-boy and flatbed trailers. Your company develops a logistics plan. You decide that the most efficient approach is to move the crane in eight loads. The next steps in the process are selecting qualified carriers than can handle the shipments and securing government permits to ensure the hauls are compliant.
From that point, you need to stay in contact with carriers to make sure the crane is delivered safely and on time. This work includes tracking drivers' hours, communicating the job schedule, helping carriers find re-loads to reduce deadhead miles, and confirming delivery. A complex project like this increases the likelihood that something will not go according to plan. To ensure everything goes smoothly, it helps to have a specialist on your team dedicated to fielding calls from carriers and relaying accurate information so that the crane arrives on time and in good condition.
Risk Management
With more vehicles on roadways than ever before, safety is a top concern for trucking fleets, shippers and industry regulators. A carrier that causes an accident on a jobsite, or while hauling product in route to a jobsite, can lead to major legal ramifications for the shipper if that carrier is deemed unsafe. According to the Federal Motor Carrier Safety Administration (FMCSA), the number of large-truck crashes that caused property damage increased more than 50% between 2010 and 2015, the last year such data is available.
When planning the logistics of a construction project, you want to select carriers that are experienced, safe and know how to unload at a construction site. For example, you don't want truck drivers showing up at your jobsite wearing flip-flops. If your company does not have a process for reviewing and approving new carriers, you can enlist the help of a third-party logistics (3PL) company or a transportation expert who can vet carriers' history and status. This reduces you company's liability if something goes wrong. In choosing to work only with experienced carriers, you can minimize risks and improve safety at your jobsites.
A new wrinkle in the FMCSA's safety regulations is the 2017 mandate requiring most commercial trucks to track their hours-of-service with electronic logging devices (ELDs). This rule, which ensures stricter enforcement of the number of hours truck drivers can be on-duty, is already lengthening carriers' transit times. Since the ELD mandate went into effect, a 400-mile trip may now require two days instead of one. When planning the transportation of your construction project, you will want to anticipate any extra time your drivers may need due to electronic logging. That way, you can avoid any unnecessary delays that cost your company money and have your crew waiting around for the product to arrive.
Capacity and Pricing
Perhaps the biggest challenge facing shippers today is the shortage of available drivers and trucks across all trucking modes. The amount of available truck capacity today is 19% lower than in 2006, according to the Journal of Commerce's 2017 Truckload Capacity Index. In combination with the significant driver shortage, these limitations have given carriers more negotiating leverage, which has led to higher load rates across all trucking modes.
Some construction companies and suppliers rely on a small number of dedicated carriers for all projects. This approach can result in higher freight rates as well as logistical challenges for distant projects. In today's carrier-friendly market, you need to be able to draw from a larger number of trucking companies. This gives you more buying leverage and the ability to command more competitive rates.
Building a larger network of carriers will require some time and legwork on your company's part. For a shipment of plate steel from Birmingham to St. Louis, for example, you could reach out to flatbed carriers in both of those markets and compare their pricing. Posting your freight on popular load boards like DAT.com or Truckstop.com is another way to draw interest from a wide range of carriers. If you are short on time, a freight brokerage or a 3PL can help find more trucking capacity for your project loads.
Benchmarking
To develop an efficient and cost-effective construction logistics plan, it helps to analyze your transportation performance on previous projects. How did you secure the carriers and which ones were the most reliable? How was communication managed among the project manager, suppliers, the drivers and other key players? Were there any hiccups along the supply chain or during sequenced loading/unloading? Finally, did you pay too much for your transportation?
Having transparency to past projects will not only help you avoid repeating mistakes, it should improve transportation performance and eliminate wasteful spending. By benchmarking your project transportation, you create a process for planning, carrier vetting and procurement, scheduling, shipment tracking and project execution. Over time, your company can continue to finesse this approach and create even more efficiencies.
Every construction project requires a unique set of materials, equipment and workers to get the job done. The role of transportation, however, is always the same: arrive on time and without damage. Having a comprehensive, coordinated logistics plan for your transportation can help ensure successful projects and eliminate headaches for you and your employees.
If you're ready to get a customized construction logistics plan for your company, contact Ryan Transportation to get started!