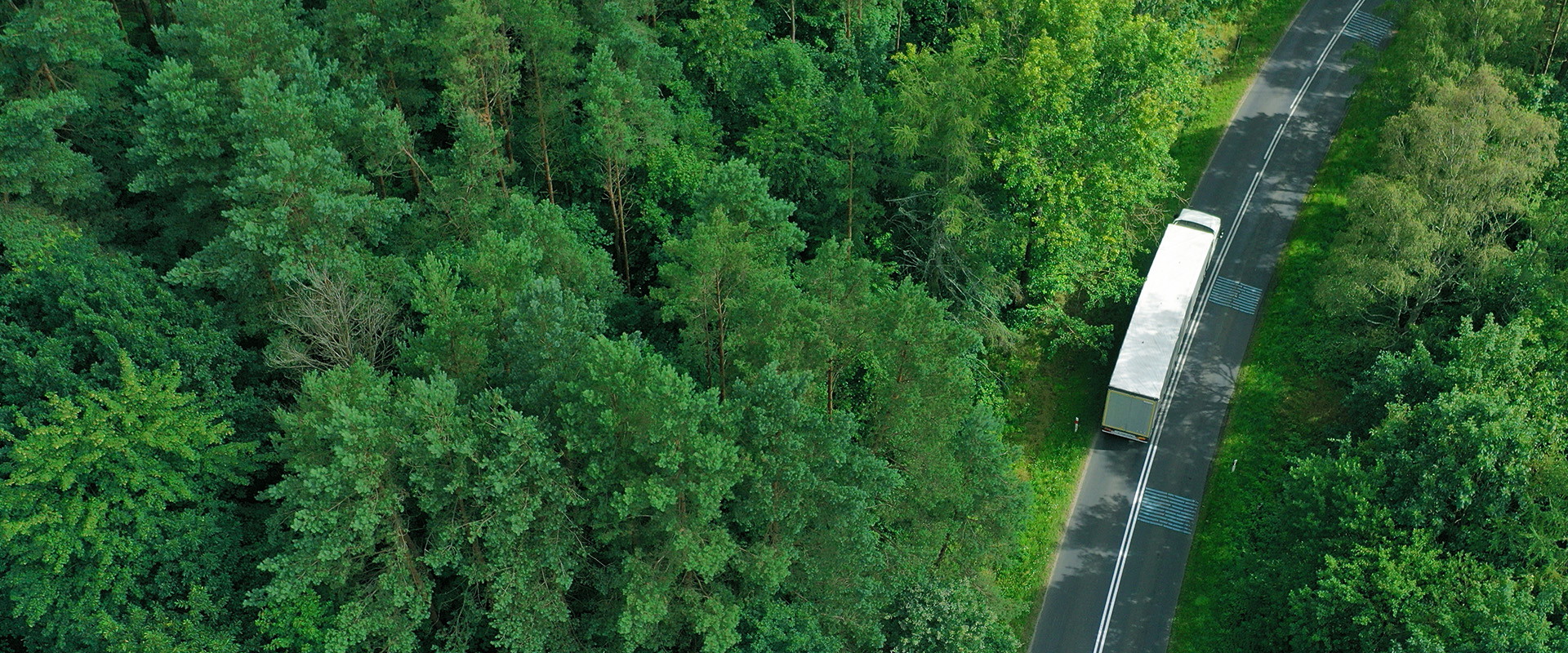 Overland Park, KS – 
Ryan Transportation is excited to announce another year of partnership with the Environmental Protection Agency (EPA)'s SmartWay Transport program, an innovative collaboration between the transportation industry and the EPA.
The SmartWay Transport Partnership provides a framework to assess the environmental and energy efficiency of supply chains focused on the movement of goods. 2021 marks Ryan Transportation's sixth year in a row being approved as a partner with SmartWay, meeting the highest level of overall qualifications, and thirteenth year as a member of the program.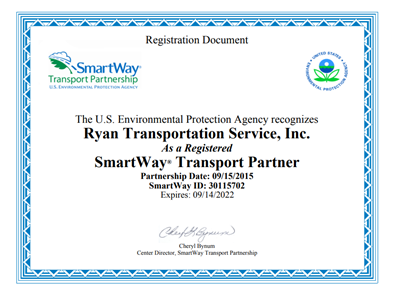 Ryan Transportation will continue to contribute to the Partnership's savings of 312 million barrels of oil, $41.8 billion on fuel costs and 133 metric tons of CO2, 2.6 million tons of NOx and 109 million tons of PM. These savings equate to the annual electricity use in 20 million homes.
Dedicated to serving the transportation industry with integrity, Ryan Transportation is committed to industry-wide sustainability through eco-conscious, green initiatives in every facet of our operations.
By continuing its SmartWay Transport Partnership, Ryan Transportation demonstrates its strong environmental leadership and corporate responsibility. 
To learn more about what Ryan Transportation is doing to advance supply chain sustainability, get in touch with one of our industry experts today.