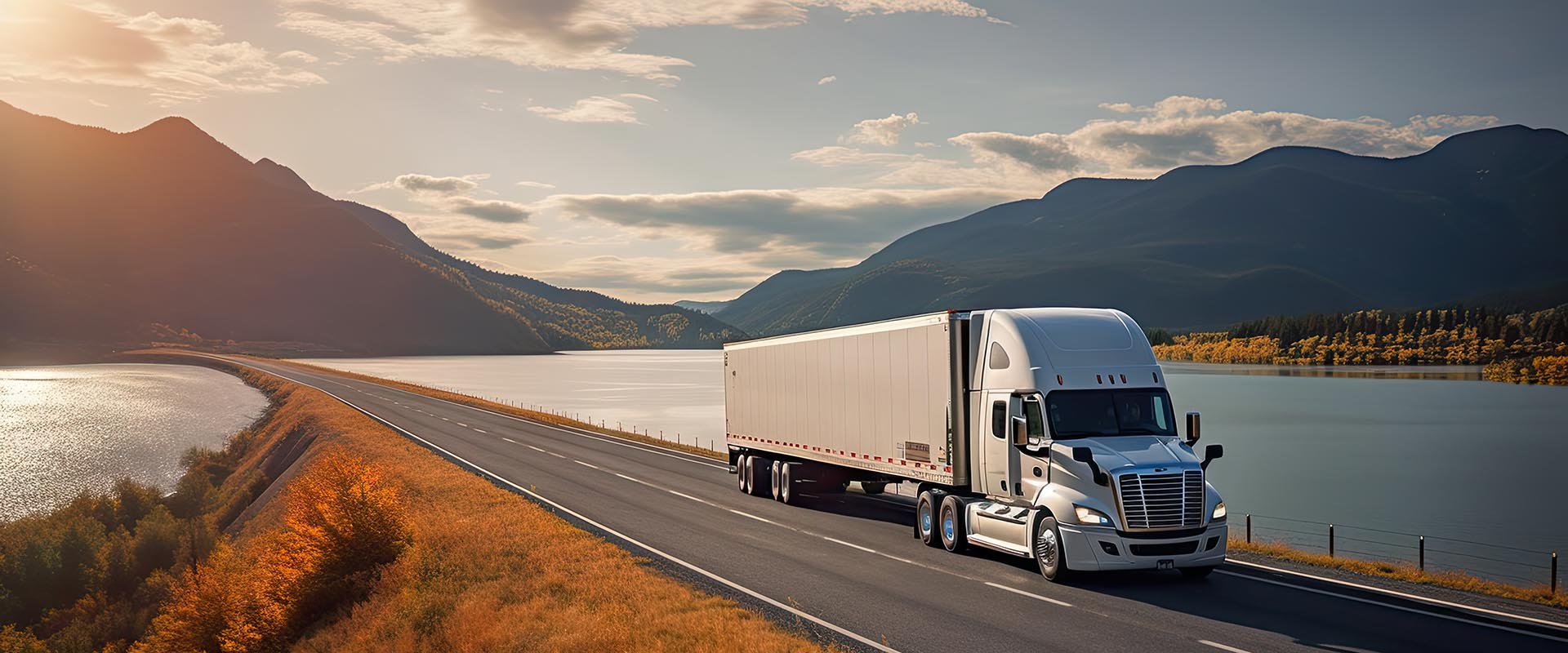 Choosing a 3PL can be difficult, and there are many things to consider and questions to ask as you evaluate your options for a transportation company and brokerage provider. Here's why Ryan Transportation is the right decision for your business
A Suite of Services
Ryan Transportation is a part of the Shamrock Trading Corporation's family of brands, home to a suite of services for the transportation industry. We serve both shippers and carriers and provide brokerage and managed transportation services, domestic and international invoice financing, fuel card and maintenance programs, trucking software and more. We have unique technology solutions, like our Shipper Portal, which offers real-time shipment tracking, and RTS Pro, our web and mobile app built for trucking companies. 
With more than 35 years of successful operations and continued growth year-after-year, we know the transportation industry inside and out. Our dedicated team of experts provides industry-leading support and works with our network of over 100,000 carriers to streamline and optimize your shipping.
Rapid Success
Unlike many 3PLs and freight brokerages, our customers begin seeing drastic improvements quickly. In just a year of working with Ryan Transportation, a large U.S. school supply manufacturer saw significant financial savings and supply chain operational improvements, including:
Over $90,000 in savings
100% delivery deadline success
A customized shipping transportation solution
Prior to working with Ryan Transportation, this customer was using a single-source LTL carrier to haul their goods across the country. They wanted to reduce costs and improve sales and operations processes.
"Recent supply chain uncertainty has made shipping challenging, but Ryan Transportation's creativity and customized distribution solution have been instrumental in improving the shipping experience for us and our customers." - Our customer's supply chain director
Because of the custom shipping solution we created for our customer using a unique pool distribution method, they met every strict delivery deadline for the school supply deliveries and decreased the loss and damages experienced during transit.
Long-Term Solutions
By working with Ryan Transportation, our customers receive immediate improvements but also benefit from long-term logistics services and solutions. For example, a large U.S. plumbing manufacturer began working with Ryan Transportation in 2014 and has since grown 150% due to cost consistency, mode diversification and supply chain system integrations.
"Over the last decade, Ryan Transportation has been a fantastic asset. They've helped us grow our freight network coverage and increase logistical efficiency, while also mitigating costs and maximizing service. Through their communication and guidance, we've grown our business and profits and now have the confidence and security to get through even the toughest supply chain disruptions." - Our customer's supply chain manager.
Customer also get the following when they work with Ryan Transportation:
Stability: With nearly four decades of experience, support from a multibillion-dollar family of brands and over 450 experts on staff, we have proven ourselves reliable, dependable and stable. 
Cost Consistency: While most LTL carriers implement general rate increases each year based on network performance, Ryan Transportation constantly adapts to the market to find new, cost-effective carriers, and we negotiate with our carrier network to determine the best fit for our shippers.
Mode Diversification: With the changing transportation industry, LTL carriers are no longer the only option. We use our diverse carrier network to find equipment solutions best equipped to haul our customers' goods.
Systems Integration Capabilities: Part of Ryan Transportation's comprehensive services include our transportation management system (TMS). With the plumbing manufacturer, our team built a successful bridge from their warehouse management system to our TMS so live orders flowed seamlessly and gave us real-time data to provide accurate reports, consolidate orders and more.
We're not just a 3PL; we serve our customers as a committed industry partner. Contact us today to experience the difference that choosing a 3PL like Ryan Transportation can make for your business.