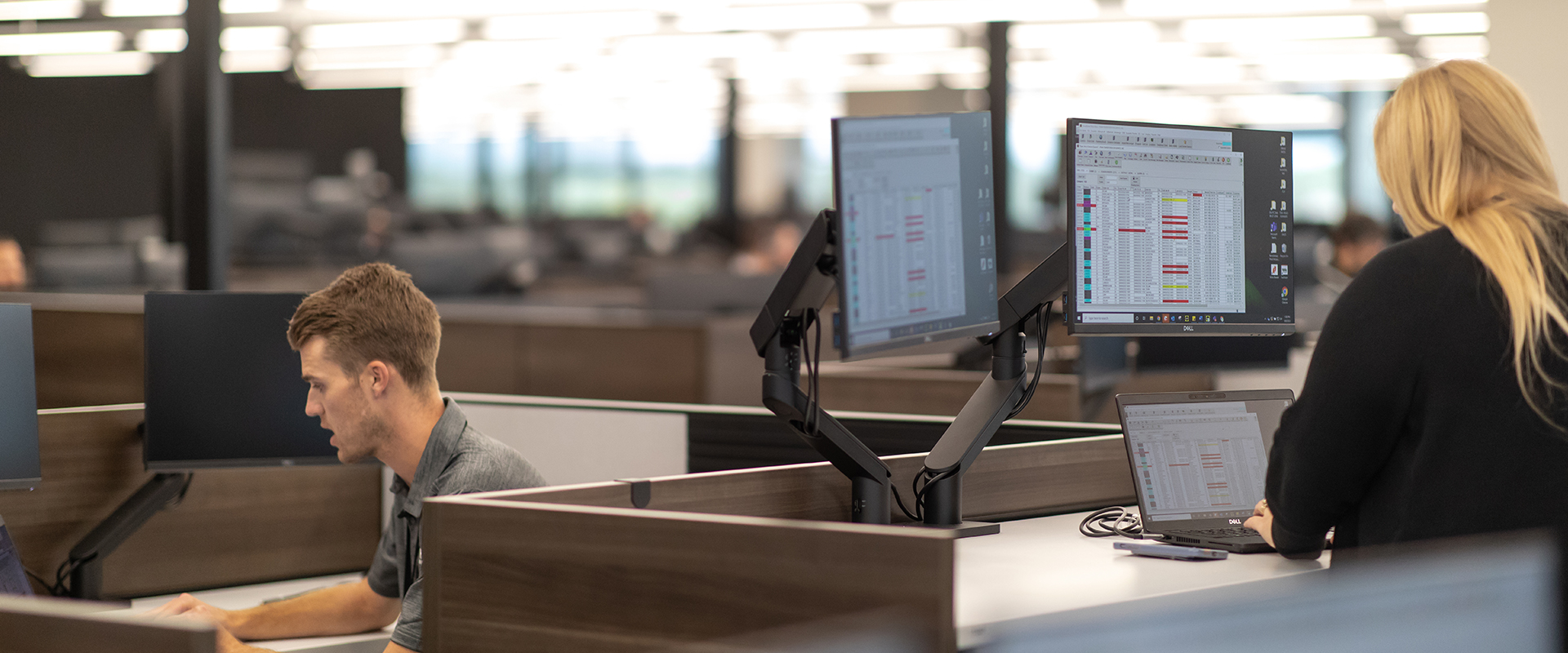 Executive Summary
Overall transportation demand has dropped dramatically in the second half of 2022. This is closely related to the PMI we track. Supply chain shortages are no longer the issue, with companies experiencing bloated inventory levels as far back as Q1 and Q2 of 2022. This has led to fewer new orders, which has trickled down to the rest of the supply chain, contributing to the environment we see today. Container imports, rail intermodal shipments and truckload demand are all closer to levels from 2019 when we had our last freight recession than to the highs seen over the past two years. FreightWaves Container Import Bookings Index shows current levels 6% higher than they were in 2019 after being about 80% higher during 2021 and the first half of 2022. FreightWaves Tender Volume Index is now only 8 - 9% higher than 2019 after maintaining levels well over 50% higher in July 2020 to March 2022. Intermodal container volumes on the rails are down 7% vs. 2019.
Peak holiday season has been lackluster with consumer spending and purchasing power down overall due to inflation, which may have a negative impact for 2023. Issues include high retail inventory levels to work through, weaker construction and industrial sectors, and a continuation of tightening policies from the Federal Reserve. We anticipate the market hitting its low in Q2 of 2023. 
December Forecast
Despite a slight spike in rates during Thanksgiving week, peak holiday shipping season for truckload remains muted as low demand continues to drive rates down.
Retail diesel prices are catching up to significantly cheaper rack price and increasing carrier exposure to low spot rates, potentially moving up timeline of mass exodus of capacity from market.
Contraction in the Manufacturing PMI likely to extend deflationary market through Q1 of 2023.
Things to monitor include fluctuating fuel prices, increasing rates and continued decline in maritime shipment bookings.
United States ISM Manufacturing PMI
The ISM Manufacturing PMI® for November registered 49.0 percent, 1.2 percentage points below the October reading.
Economic activity in the manufacturing sector contracted in November for the first time since May 2020 after 29 months of consecutive growth. New orders continued to decline while production and inventories remained in expansion territory. Order backlogs, prices and lead times are all rapidly declining, which should bring buyers and sellers back to the table to refill order books for 2023.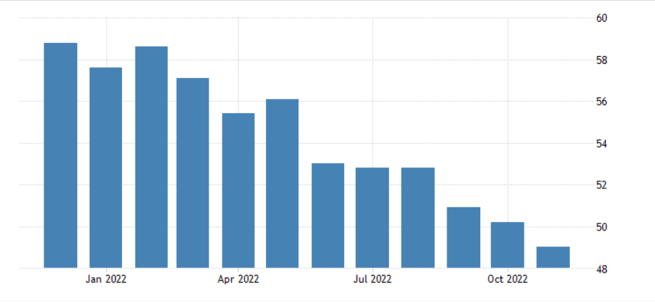 Source: Institute for Supply Management
Industry View - November Key Figures (y/y)
DAT Spot Rates: -15.8% (including fuel)
Fuel Prices: +41.0%
ACT Class 8 Preliminary Orders: +233.3%
ATA NSTA Truck Tonnage: +0.4%
Cass Freight Expenditures: +11.1%
Cass Freight Shipments: +2.9%
Dry Van
Industry Overview
Van spot rates ex. fuel decreased -32.0% y/y and the van load-to-truck ratio decreased -56.0% y/y.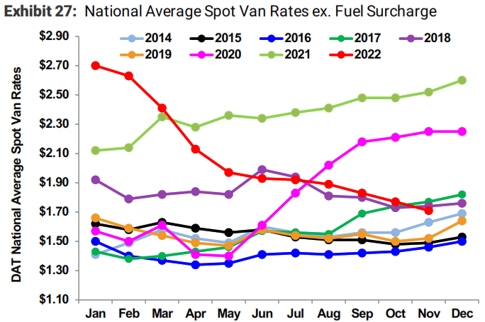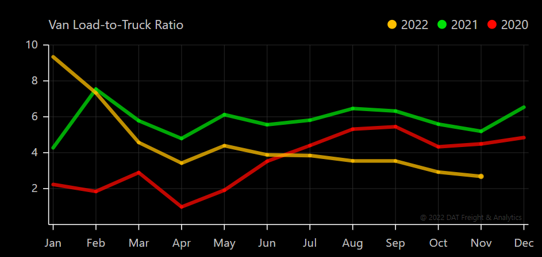 Market Conditions - Dry Van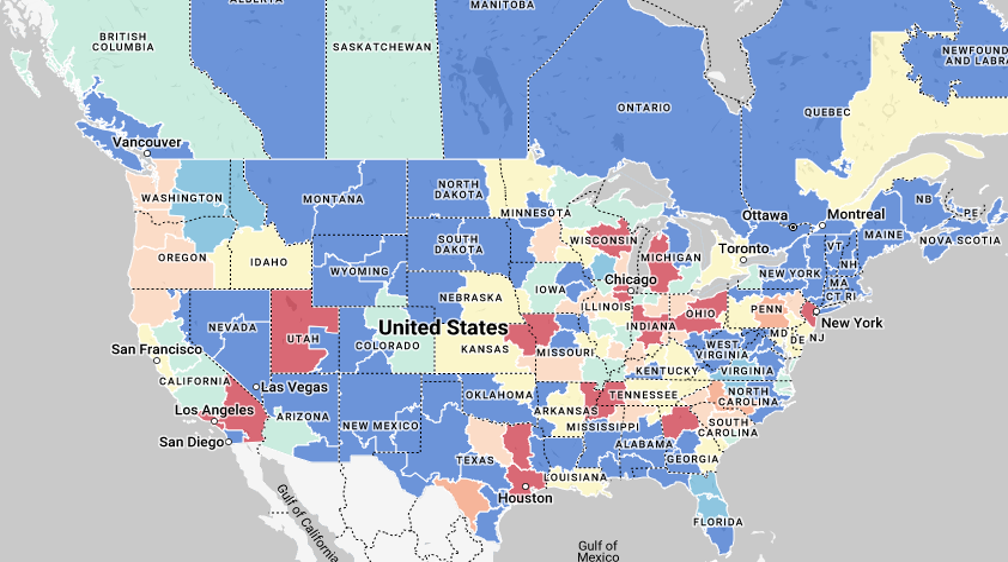 Reefer
Industry Overview
Reefer spot rates ex. fuel decreased -30.7% y/y and the reefer load-to-truck ratio decreased -62.1% y/y.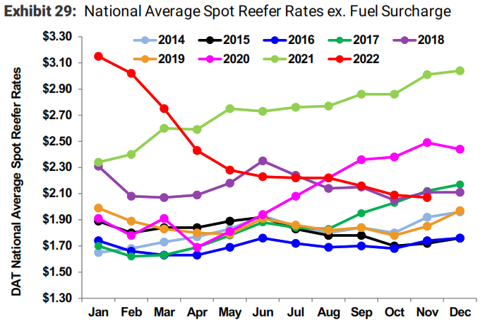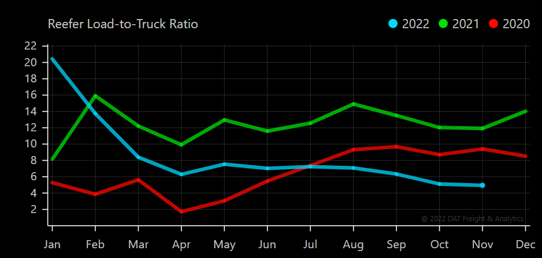 Market Conditions - Reefer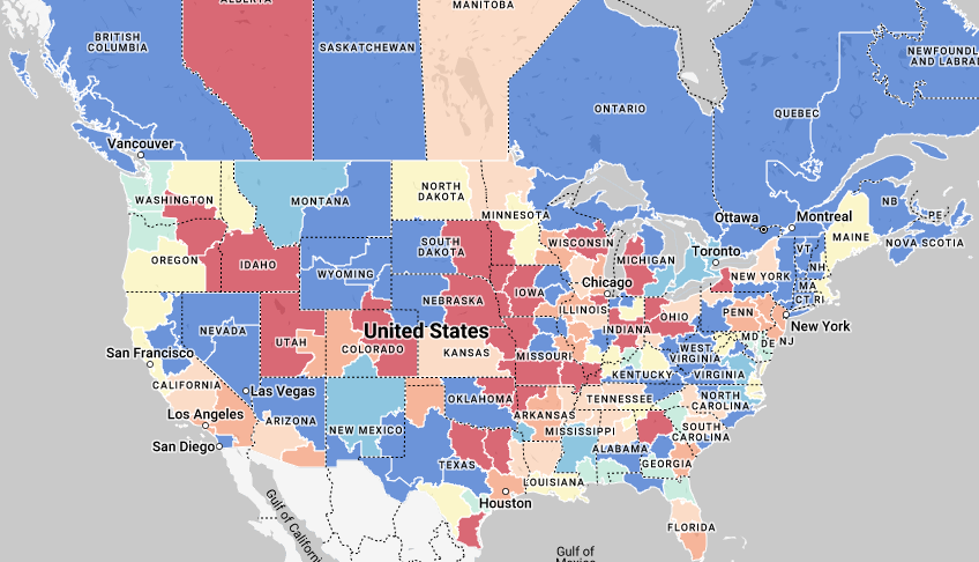 Flatbed
Industry Overview 
Flatbed spot rates ex. fuel decreased -20.7% y/y and the flatbed load-to-truck ratio decreased -76.6% y/y.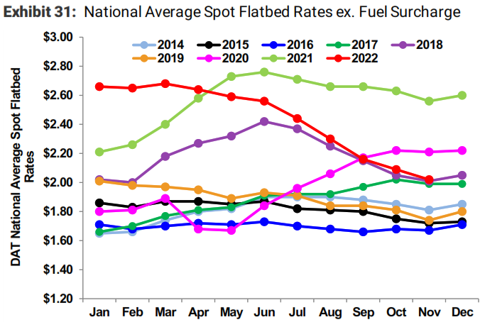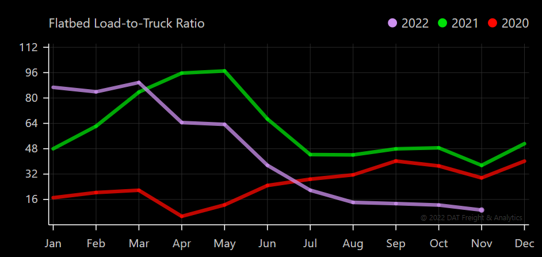 Market Conditions - Flatbed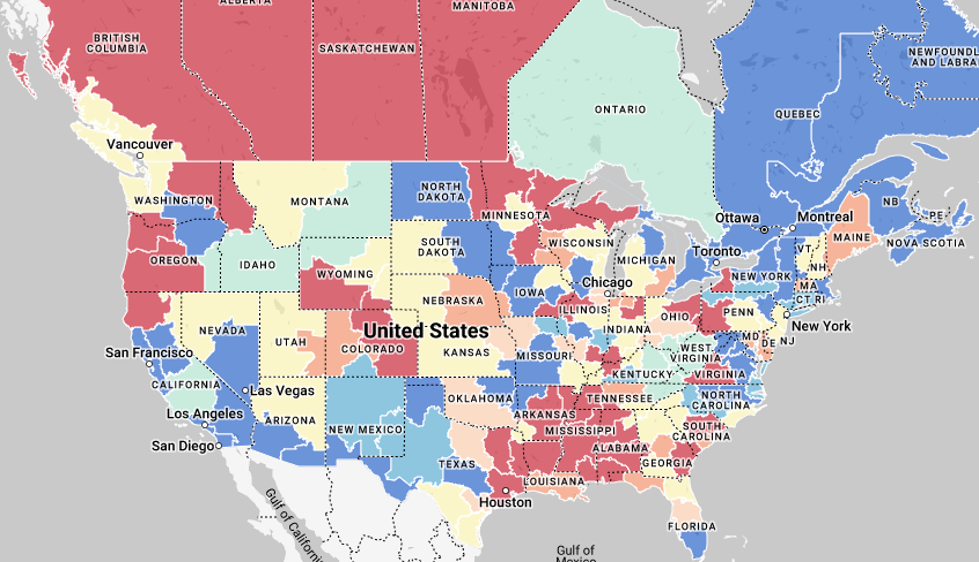 DAT Trendlines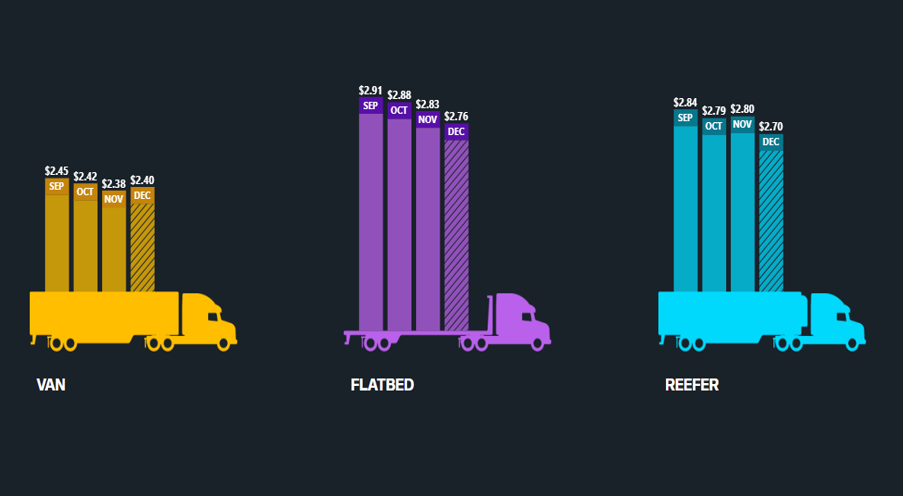 In the News
Are you a shipper with freight that needs to be moved? Reach out today for a quote.